Episode 6 - The Beertles
3 years ago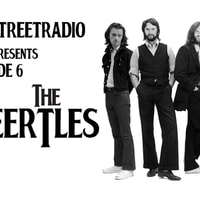 Episode 6 - The Beertles
Wir begrüßen diesmal unsere ersten Gäste! Arni und Felix vom "Hops, Malt & Science"-Podcast sprechen mit uns über Bier und Brauwesen, philosophieren über Ernährung und die Doku "What the Health". Klarmann berichtet über den ersten Gast, der ihm das Fürchten lehrte und ausnahmsweise ist der "HuSo der Woche" dieses Mal Wurschd gewesen. Wir hatten unseren Spaß und werden definitiv weitere Folgen mit den beiden machen!
Anhören, Liken, Teilen!
iTunes: https://itunes.apple.com/de/podcast/meatstreetradio/id1343802593?mt=2
Stitcher: https://www.stitcher.com/podcast/meatstreetradio
Pinecast: https://meatstreetradio.pinecast.co
Website: http://www.meatstreetradio.net/
Find out more on the MeatStreetRadio website.